After many months of work, we're happy to announce that the Godville app for Android is finally available in the Android Market!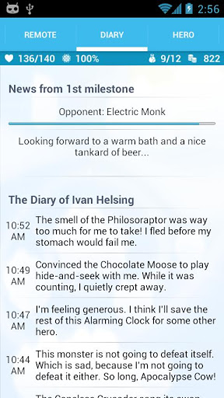 The functionality of this app is on par with its iOS counterpart. In other words, it supports 99% of features of the browser version, including the remote control, friends and the ideabox. It even has a special notification system to help you monitor your hero better. And of course, the app is free!
The forum topic to discuss the app is here, waiting for your comments, ideas or suggestions.
Also, several days ago we updated all of our mobile pages, making them look better on both iOS and Android devices. Hope that you like it!